Ihr Kieferorthopäde in Düsseldorf
Sie finden ein schönes Lächeln mit gesunden und geraden Zähnen genauso attraktiv wie wir? Dann lassen Sie uns in Ruhe darüber reden und gemeinsam daran arbeiten, Ihr Ziel zu erreichen. Denn wir von Bimler & Schmidt Kieferorthopäden verstehen Ihren Wunsch nach einer möglichst unauffälligen Behandlung und bieten Ihnen eine Reihe von Möglichkeiten, die zeitgemäß und angenehm sind. Ob für Sie oder Ihr Kind, ob normale Zahnkorrektur oder kieferorthopädische Herausforderung – gerne zeigen wir Ihnen hier online oder auch bei Ihrem Besuch in unserer Praxis, dass Bimler & Schmidt in Düsseldorf der richtige Kieferorthopäde für Sie ist.
We are looking forward to meeting you!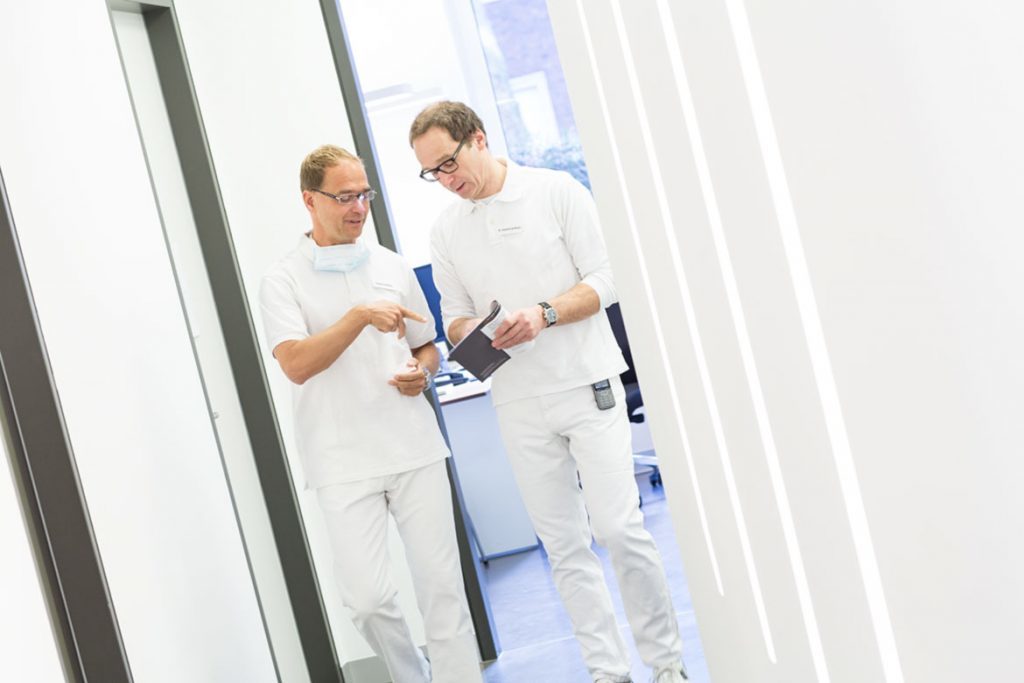 You, us and new technologies
Of course, we use only latest technologies for our orthodontic treatments – no matter if we treat adults or children. We use computer-based correction of your teeth, with visible or invisible braces, 3D-models, and simulations. But the most important factor for us is the relationship we create with you or your child. Therefore, you will be treated not only by highly competent and experienced orthodontists, but a whole team is present?there to make you happy and to make you feel comfortable.
Learn more about our different types of treatments.
Would you like to have a personal consultation with one of our expert orthodontists?
Then book and appointment with us!